Digital Checklist to Boost B2B Sales with Knowledge Work as a Service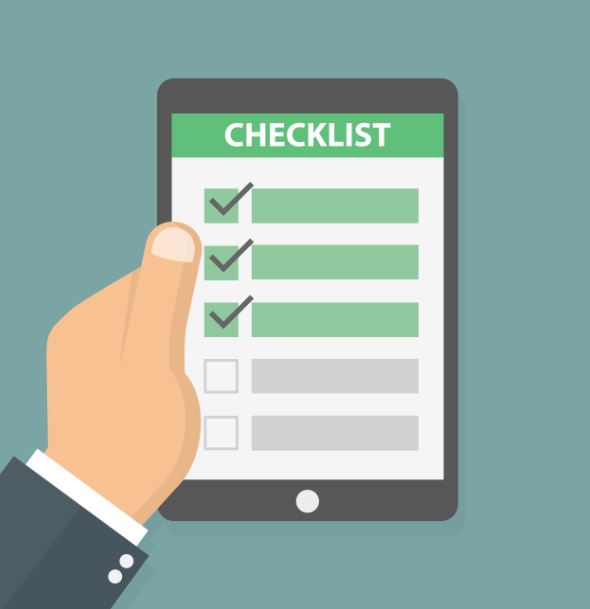 I have created a checklist of actions B2B companies can take to boost sales by leveraging a Knowledge Work as a Service Platform:
1.  Have you given your customers the ability to self-serve?
According to Pace Productivity, "Sales reps are not contacted until buyers are 2/3rd of the way though the decision process."  If you make someone call you they will use digital paths to figure out a solution themselves.  According to Pew Research millennials are now 34% of the B2B buyers!  When your customers are digital natives, talking to a human being is considered an inconvenience not an advantage. 
Good News:   In this is the age of instant gratification – you must remake your digital front door and give customers an ability to self-serve.  The good news is that self-service improves both the probability and profitability of a sale.
2.  Does your self-service address solutions or is it just a simple eCatalog where buyers pick one product at a time?
People don't buy products they buy solutions.  eCatalogs don't solve problems instead they only list of SKUs and features – expecting the user to already know the answer to their problem .  In contrast digital advisors ask questions and then provide the answer to a problem by building a complete solution of hardware, software, services, etc.
Good News:   With a Knowledge Work as a Service Platform you can build and launch digital advisors to solve customer problems in as little as 4-12 weeks.   We have built digital advisors to build solutions as diverse as software licensing, cloud services, Professional Services, Unified communications and Data Center within weeks.   
3.  Do you provide customers dynamic interactive calculators and digital advisors for them to do "what ifs"?
If you don't give your customers the power to do "what ifs" you will be losing a lot of valuable sales time where reps are building countless versions of quotes.  Worst case you have "tire kickers" who just keep asking "what if" questions and never buy.
Good News:  We have built TCO, ROI , Power Consumption  and Performance calculators in a matter of just a few weeks using a Knowledge Work as a Service Platform.  The benefits include not only efficiency but increased sales as buyers are more likely to purchase from companies who help them solve their problems.
4.  Do you digitally qualify customer opportunities before they get to a human resource?
Decades ago companies implemented IVR's forcing prospects to answer a few questions over the phone before they got access to a human being.  Now with the advent of digital this customer interaction begins on the web.  Customers should ALWAYS be qualified with a digital advisor (interactive web page or chat) before being routed to a sales rep or valuable technical resource.   Too often we find this is still being done over the phone where reps may not know the correct qualifying questions when they have thousands of vendors each with tens of thousands of SKU's.   After digital qualification, digital routing insures that a prospect can either 1) "transact" – directly purchase on the web or 2) "transfer" – quickly be routed to the optimal resource according to the company's business rules.
Good News:  The good news is you can build rules based opportunity qualification and routing with a Knowledge Work as a Service Platform in a matter of weeks!  Each Customer Interaction can be initiated digitally so that each opportunity is properly qualified before purchase or receiving human assistance.
5.  Can your salesforce digitally collaborate with customers from within your site?
Collaboration at many companies is still email.  Unlike simple B2C purchases, B2B sales processes involve a myriad of internal and external resources.   Digital routing insures that all of the required resources are contacted and engaged in the opportunity.  For example, a data center opportunity may require server, storage, software and services resources who must contribute simultaneously using the same qualification profile. 
Good News:  The good news is once rules based opportunity qualification and routing system is setup collaboration is an organic and native part of the platform. 
6.  Do you have a map of your customer journeys woven into the self-service and qualification buying process?
Mapping your customer's buying journeys is the key to cementing a strong digital relationship.  In B2B buyers may be
purchasing new equipment
adding onto existing equipment
replacing old equipment
Each of these use cases have different requirements from your digital advisors at the front door of your business.  If the prospect needs assistance then your rules based routing engine may need to route the opportunity to different sales and technical resources.
Good News:  Establishing digital pathways for different customer journeys does not have to be complex.  You can follow the KISS (keep it simple stupid) approach and make sure that the most important issues for your buyers are addressed first.  By placing your customer at the center of the process will help generate repeat business and customer loyalty.
7.  Do you have a repository of actionable best practice recipes that can be used by customers, sales and technical resources?
Since the dawn of time humans have understood that there is no need to reinvent the wheel.  Yet every day I see B2B companies do just that.  Vendors, Channel Partners and integrators have 10's, 100's and 1000's of engineers collecting customer requirements over the phone and then crafting a solution by hand.  Wouldn't it be better to have a customer complete qualification questions which drive a rules engine to either a) build or b) reference a best practice design meeting their requirements.?
Good News:  Ironically the time to implement  a best practice advisor and repository is literally weeks and yet companies waste many times that effort in valuable engineering time reinventing solutions and making customers answer the same set of qualifying questions over and over.   What's great is that you can make anyone a contributor to the repository using a Knowledge Work as a Service Platform.
8.  Do you route all abandoned customer interactions as qualified leads to sales?
According to BI Intelligence 63% of abandoned carts are recoverable.  What's more 75% of buyers who abandon carts plan to return to make a purchase! 
Good News:  Emails, sent 3 hours after a consumer abandons a cart, average a 40% open rate and a 20% click-through rate. (Listrak).  Abandoned interactions are a great source of highly qualified leads for sales.  A Knowledge Work as a Service Platform can make sure that all abandoned customer self-service buying interactions are routed to sales for follow-up.
9.  Do you have self monitoring digital threads that measure profitability and SLAs?
Too often we find that companies lack visibility of how much manual effort is applied to each sale.  Even worse some companies spend more than they make per transaction.  Often response times could be dramatically improved if routing was optimized by software. 
Good News:  If you are using basic email to route quote requests for new sales opportunities then switching to digital advisement and routing will give you visibility of each digital thread.  Think of each transaction like a driverless car that can reroute itself as each thread is self-monitoring and can take independent action.
10.  Are you able to route requests inside and outside your company?
A company is a fabric of connections between thousands of customers, processes, employees and partners tied together by Knowledge Workers performing high-touch manual work. It's estimated that 50-70% of work produced by these Knowledge Workers is rules based and repetitive. 
Good News:  Digital Labor can take over these rules based repetitive tasks bringing you closer to customers and freeing up your best people to do high value work.  A Knowledge Work as a Service Platform can make your company a borderless enterprise - routing and recruiting  resources inside and outside your company to optimize your cost and leverage the best expertise for each opportunity. 
11.  Do you automatically generate all quotes and proposals from the digital qualification completed by the customer?
Closing Deals can be delayed due to delays in creating SOWs, Proposals, Quotes and Contracts.  Removing the friction inherent in transactions that involve people, documents, and data to create faster, easier, more convenient, and secure processes is critical to accelerating sales. Going beyond simple document generation to include rules based dynamic calculations, e-signatures, document transfer , cloud storage and access monitoring.
Good News:  The first one to deliver quality proposals, SOWs and Quotes usually wins. Any documentation that is manually generated by word, excel or power point can be easily generated as part of the digital pathways through your sales process.  Removing the delays that accumulate with manual effort in the middle of your selling motion will give you agility and unlimited scale.
Have I forgotten anything? Please let me know at lswanson@exaltsolutions.com.